"This was your lucky day, pal!"
Heavy frost renders speed traps unreliable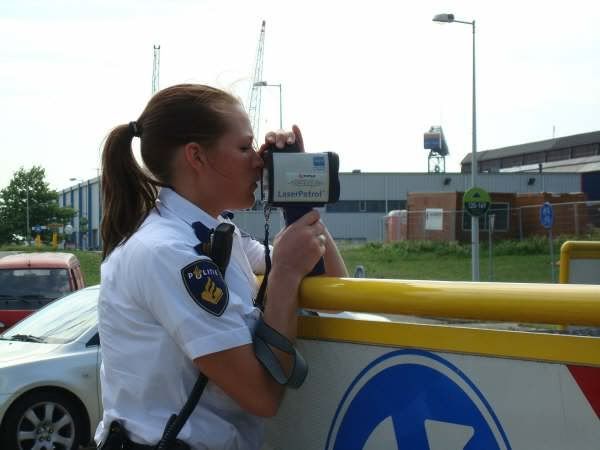 Motorists caught in speed traps during periods of heavy frost have a good chance of getting their tickets annulled because some machines do not work properly in low temperatures, the Telegraaf reports on Tuesday.
The weights and measures institute NMI tells the paper that electronics do not function optimally in extreme temperatures. 'If an instrument is approved to work in a maximum low temperature of -10 Celsius then it should not be used if it is colder,' the institute's product manager David
Stam says.
Temperatures as low as -20 Celsius were recorded during last week's cold snap. Speed cameras hidden in grey roadside boxes automatically turn themselves off it gets too cold, Stam says. The paper says police radar equipment is certified as accurate in temperatures ranging from -10 to +40 Celsius. Lawyer Tjalling van der Goot of law firm Anker & Anker says doubts about the accuracy of measurements can lead to speeding tickets being torn up, reports the Telegraaf.